Corporate Art Services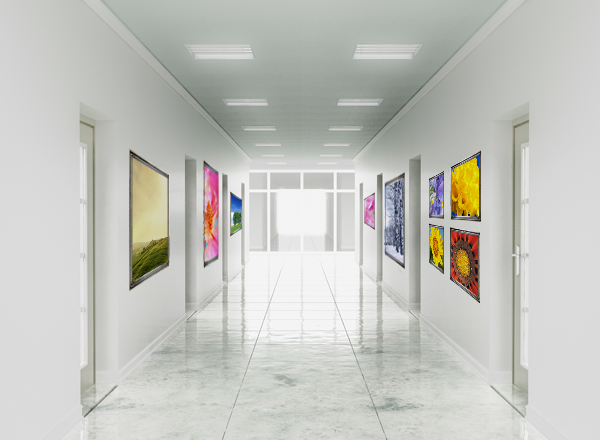 Picture House Gallery assists organizations in projecting a corporate identity through art.
Picture House Gallery is committed to excellence at all levels. Our highly trained staff can collaborate with your architects, interior designers, managers and personnel to ensure that each fine art project expresses your corporate vision, is within budget and is executed on time. Picture House Gallery prides itself on providing superior, personalized service to our corporate clients.
Our fine art gallery in Charlotte provides the full range of corporate artwork program services including art consultation, art acquisition, custom art framing, installation and project management.
If you are looking for an fine art gallery with extensive experience in Charlotte acquiring and installing corporate artwork, sculptures, and wall hangings, please contact us for references from some of the nation's finest Fortune 500 corporations, businesses and institutions. Due to the privacy policy that Picture House Gallery has with our clients, we do not publish our clients names or contact information on our web-site
Corporate Art Installation
Picture House Gallery in Charlotte provides comprehensive fine art installation services to corporations and institutions, whether installing larger-than-life sculpture, oversized paintings in hard to reach places or large volumes of individual pieces.
Our art gallery also provides theft-prevention services for corporate art collections. We provide security mounting and locking for fine art collections and individual pieces to be locked to the wall. This service has the additional benefit in situations where vibration from heavy traffic or machinery is an issue.
The staff at Picture House Gallery has the experience to take on any size art project, even if it involves installation with scaffolding and cranes. We have the skill and experience to provide a complete service to our corporate art clients.


Facility Tours
Review some of the projects that Picture House Gallery has undertaken. Please contact us for a preliminary consultation of your facility and a proposal assessing your fine art needs. We have an extensive list of clientele. References are available on request.